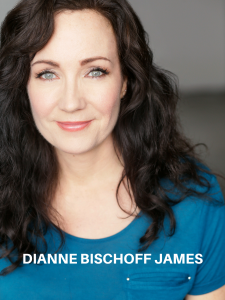 Thrive Episode #39-"How To Go After The Real Brass Ring" with Dianne Bischoff James
Dianne Bischoff James is a bestselling author, speaker and Life Reboot coach who educates clients in the latest techniques for manifesting and transforming their hearts, minds and bodies for optimal authentic living. Having found herself completely off track, she lost 60 pounds, left a highly successful but exhausting executive corporate career, rid herself of depression, conquered debilitating health problems, pursued her passion as an actress, navigated a healthy divorce and survived the perils of an addictive relationship and co-created a new one, vital and real, all after 40. The Real Brass Ring was featured in OM Times Magazine and voted an Aspire Magazine Top 10 Inspirational Book.  
I could not be more excited to have Dianne here for our own reboot episode!
On this episode…
06:52 – What is a Life Reboot Expert?
07:22 – What will a life reboot look like for each of us? Dianne reveals four main quadrants to keep balanced and healthy.
13:29 – Dianne's lowest point in life where she needed to start all over again.
17:17 – How can we recognize red flags before they become emergencies, complete meltdowns or result in numbing our emotions?
22:17 – Of all the people Dianne interviewed across the country, how many do you think got high marks in all the four quadrants (that's in 15 states and hundreds of people)?
24:19 – What is EFT tapping and why is it useful?
31:04 – How do you show up to serve and be giving without over giving or giving away your identity as a whole person? How do we maintain healthy boundaries?
42: 00 – What are the 3 quick and easy things that we can all do if we find one of our quadrants getting out of balance?
To find out more about Dianne, visit her website at www.dianne.net.
Her book, The Real Brass Ring has 106 five-star reviews. It's a very fun and fast read taking the reader on a crazy journey of her life stories. Diane reveals how to go through change and shares 14 shortcuts to more peace and happiness.