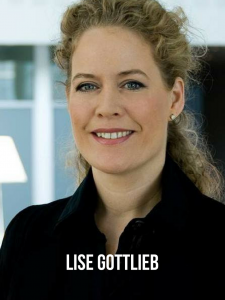 Thrive Ep #54 – "How To Make More Money Online" with guest Lisa Gottlieb
Lise Gottlieb is known as "The e-Commerce Queen of Denmark," and creator of "Power e-com Formula."
In her work as a Marketing Expert, Entrepreneur, Bestselling Author, Speaker and Coach, Lise shares her proven strategies with self-motivated, disciplined, hard-working people to help them attain a Wholistic Life-Style that includes personal & financial independence.
Lise's 43 Books, 300+ Articles, business coaching, and health & diet products stem from her true-life story. After successful sales careers at Oracle and Deloitte&Touche, she developed a thyroid disease which inspired her to write a self-help book on the topic to help others facing health challenges.
Using her keen mastery of the Internet, her simple marketing strategy, and hard, honest work, Lise propelled her personal quest for health and happiness into a successful entrepreneurial coaching career, inspiring other self-motivated, smart, hard-workers to liberate themselves from corporate jobs, create a better lifestyle, and attain more personal freedom & success.
On this episode…
05:45 – What is Lise's secret to being extremely productive?
07:03 – Who can benefit most from using Facebook ads and going online?
08:31 – How does one navigate the barrage of information online?
11:15 – Is Facebook ads something that entrepreneurs should do themselves? Or is it better to hire someone to do it for you?
12:30 – What is the "Power E-Com Formula" Lise uses to help entrepreneurs increase their online revenue?
16:30 – What do brick and mortar businesses need to know about getting online?
19:02 – How did Lise get into health and wellness?
20:00 – What are Lise's two best tips to improve your happiness level?
24:03 – What is Lise's next big project?
25:36 – What does it mean for Lise to Thrive?
You can find Lise at lisegottlieb.com.