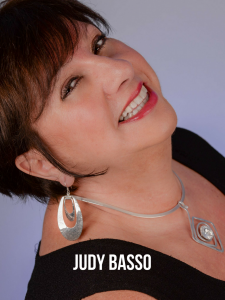 Thrive Ep#56 – "How to Thrive After 55" with Guest Judy Basso
Judy Bass is a "Thrive After 55 Expert" and an award winning Event Planner who has planned and overseen spectacular, high profile and intimate events for over 28 years.  She is known for her fine attention to detail, creativity and her ability to create magic in all of her events.
Now Judy is taking on the next exciting phase of her career and life helping other women like her make similar transitions She is creating a movement to help professional women in their mid fifties and on, who have been in careers they love, but feel a strong yearning to take on something new, something that helps them harvest all of their wisdom and abilities to make a difference in the world and feel fulfilled again. She helps them to get clear on what this looks like and how to move forward to next exciting phase of their lives.
On this episode…
05:00 – What is a "Thrive After 55 and Onwards Expert"?
08:34 – Why did Judy fell out of love with her dream job of event planning after 28 years?
11:30 – What's important to Judy now in her life and business?
12:50 – What did Judy do to let go of to pursue a different direction?
13:30 – What is the value of having mentors when making big life transitions?
19:00 – Why is it important for people to re-evaluate themselves and their goals?
27:30 – Judy shares tips for people who are not happy with where they are now and want to shift to something new.
39:00 – What does it mean for Judy to Thrive?
You can find Judy at judybassoretreats.com.
She also has an FB Page – Judy Basso Retreats.
She's also on Pinterest – Judy Basso and Women's Retreats.